Compensation Institute 2021
Where:
Location
Compensation Institute was hosted virtually by Webex
Workers' Compensation: Eliminate injuries - restore abilities
Tuesday, May 25, 2021 (9:00 a.m. - 4:00 p.m.)
Wednesday, May 26, 2021 (1:00 p.m. - 4:00 p.m.)
The Workers' Compensation Board (WCB) works to encourage open and transparent communication and annually hosts this event known as Compensation Institute to inform, connect and engage with all customers and partners.
This FREE one and a half-day Webex event offered a front-row seat to hear from a range of world-class international and local keynote presenters on a range of topics, experiences and perspectives regarding workplace safety, mental health and wellness, leadership and safety practices. The event was hosted by Lisa Peters, Community Producer & Host of Talk of the Town on AccessNow TV.
As this was the first time presenting Compensation Institute virtually, there were activities that offered engagement and communication opportunities before and during the event.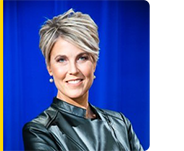 Lisa Peters - Emcee motivational speaker
Talk show host, community developer
lisapeters.ca
2021 agenda virtual 2-day event
Tab title

Tuesday, May 25, 2021 - Day 1
Description
Description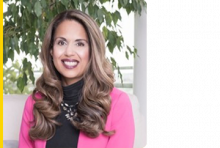 Dr. Joti Samra, R.Psych
CEO & founder of MyWorkplaceHealth
Cultivate psychologically healthy and safe work environments
drjotisamra.com

The global pandemic has underscored the critical importance of enhancing our psychological health, wellness and resilience – as individuals, and as organizations. Statistics don't lie – in 2017, the World Health Organization identified mental health issues as being the leading cause of global disability. Over the past 8 months, we have witnessed increased rates of alcohol use, rates of depression have doubled, and rates of anxiety have quadrupled. Now, more than ever, we have a critical imperative to take action. In this session, you will learn evidence-based, actionable steps that can be taken to enhance the psychological health and safety of work environments; equip our people leaders with the skills, strategies and approaches to effectively support the workforce; and steps to enhance your own personal wellness and resilience.
Description
Description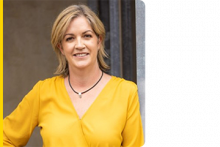 Rachael Robertson
Australian author, keynote speaker and former Antarctic expedition leader
Safety leadership from the most extreme workplace on the planet
rachaelrobertson.com.au
 
Every workplace presents unique challenges to people and their employers. Teams must have a culture of safety and respect. Safety Management Systems alone are not enough. Each individual on the team must have the ability to influence and persuade those they work with and show safety leadership. Rachael Robertson successfully shaped a resilient, safe and successful team in the most remote and dangerous workplace in the world, Antarctica. Antarctica is an isolated and inherently dangerous environment. Strangers are thrown together 24x7 and live in complete isolation, with nowhere to run and nowhere to hide. Mental and physical safety is paramount, but so is the requirement to meet targets, be productive and efficient. Rachael Robertson faced these challenges head-on with the team she was given. She created a culture characterized by respect and safety and now delivers her unique stories and tools to organizations that know personal resilience and an open culture are key factors for staff health and safety. Her presentation is memorable, full of hilarious stories and unique insights. 
Description
Description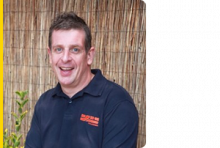 Jason Anker
Keynote speaker
It's not about the fall, but the bounce
jasonankerlive.com

5 Seconds - It's not about the fall; it's about the bounce. A unique story that covers Health, Safety & Wellbeing by looking at how each can influence, positively or negatively. In The Fall, Jason openly talks about his workplace accident and the effect this had on himself, family, friends and work colleagues. He also explores and discusses why he made that decision on the day of his accident and how his own health and wellbeing in the months that led up to his accident also played a big part in that safety decision.  
The Bounce, This part of the talk covers Jason's recovery from his mental health crisis. After spending nearly a quarter century just coping with anxiety, stress and mental health issues, Jason explores how some simple changes he made in his day-to-day life had a positive impact on his wellbeing, discovering the resilience he found to start thriving in all aspects of his life.
As part of Jason's presentation, one of his oldest friends Sean Toon shares his story of how his own life and that of his family were affected by his friend's accident. Reluctant to share his feelings, and his own attempted suicide led Sean to battle depression. He describes how finally confiding in a friend pulled him up, and how using humor has had a positive impact on his life. It's ok not to be ok.
 
Tab title

Wednesday, May 26, 2021 - Day 2
Description
Description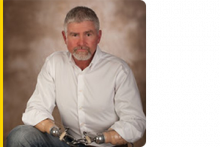 Lee Shelby
Author, keynote speaker
No shortcuts; always commit to safety
leeshelby.com

Lee Shelby's story about a work-related accident is deeply impactful. If you have ever sat through safety meetings at your work you will see demonstrations and videos on safety procedures, Lee's presentation will cause you to understand why you should listen and be responsible for yourself and your co-workers. Lee is passionate about helping people understand the importance of staying focused, eliminating distractions and not taking shortcuts. 
Both he and his story are unforgettable. Lee's words are simple, and he tells us things we think we already know, but in a way that will dramatically change our attitudes toward safety forever.
Description
Description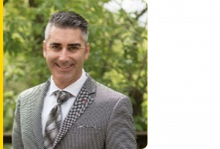 Dr. Doug Pattison
pattisonhealth.com
 
It is estimated that 85% of workers will experience back pain in their lifetime. The impact of back injuries is significant and includes impacts to the worker, their family and the workplace. Dr. Doug Pattison will discuss why back safety is important, how your back works and how injuries occur, prevention tips (including stretches, strengthening exercises and proper lifting techniques) and what to do if you get injured. This interactive presentation will teach you things to do at work, and outside of work to care for your back and to help prevent injury. 
Description
Description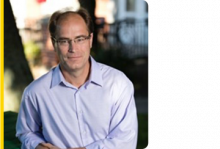 Niels Koehncke, MD MSc FRCPC
Specialist in occupational medicine associate professor, Dept of medicine, University of Saskatchewan Director, Canadian Centre for Health and Safety in Agriculture
 
Occupational diseases can cause significant impacts on workers and employers, and are often under-recognized as causes of illness, injury and death in society. This presentation will discuss the importance of recognizing the risk of occupational disease and the impact these diseases can have, both short and long term, as well as the steps and approaches employers and workers can take to anticipate, identify and control such risks.  Dr. Koehncke is a specialist in occupational medicine at the University of Saskatchewan and the Director of the Canadian Centre for Health and Safety in Agriculture. He previously served as the Chief Occupational Medical Officer for the Ministry of Labour Relations and Workplace Safety for almost 20 years.